MADES is highly specialized in the manufacture of on-board electronic systems that meet the most demanding of requirements and certifications. We have nearly 30 years of experience in using LEAN Manufacturing, while applying continuous improvement processes and following the rigorous Six Sigma quality method. MADES also has EN 9100 and NATO PECAL/AQAP 2110 certifications and the Nadcap 7120 Electronics accreditation.
MADES' world-class standards allow it to participate in large international programs, offering unparalleled reliability and on-time delivery indicators that exceed industry standards. Our clients know that their programmes are managed with speed, adherence to the highest quality standards and commitment to customer satisfaction.
Typical applications with which MADES successfully serves its clients are actuation systems, communications, control electronics, sensors, mission systems and other critical electronic equipment.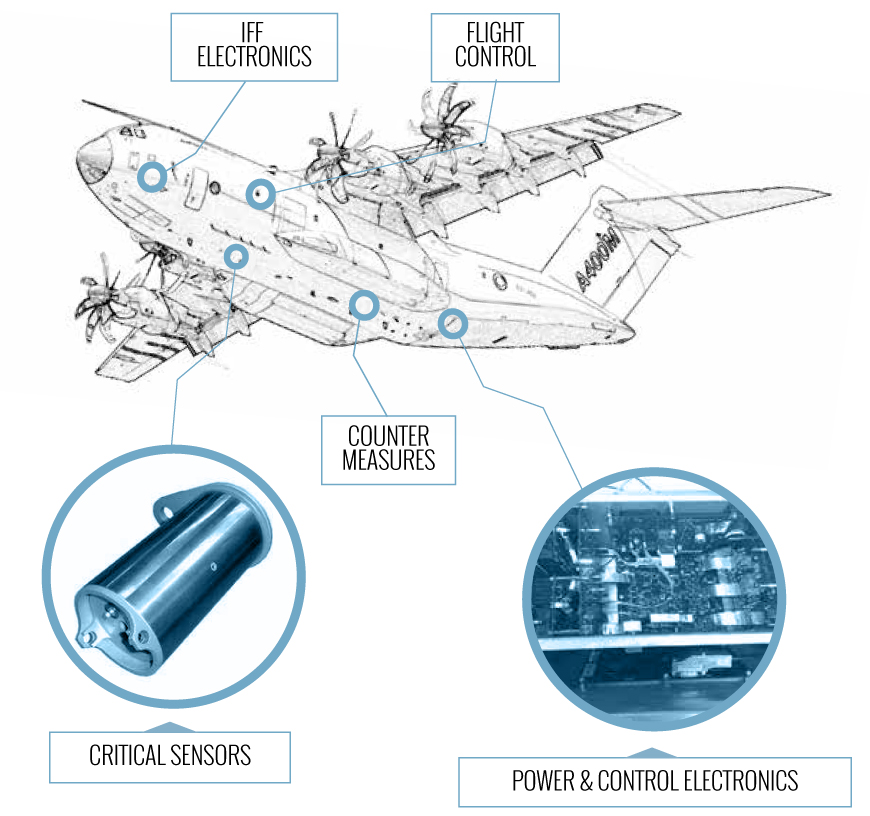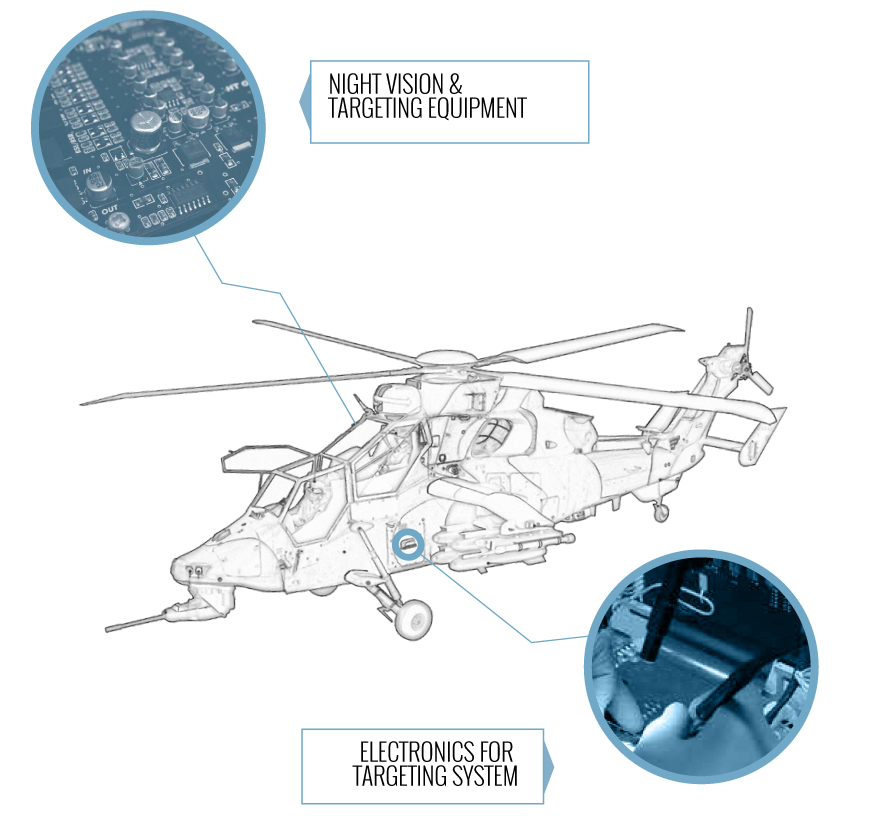 *Actual platforms are examples for explanation purposes.