The present world does not offer many guarantees. The superior performance of a satellite navigation system for the military is something that should be reliable, alongside a firm's ability to meet the specification and timeline requirements of your industrialization process.
Like any other system, satellite navigation systems for the military should be designed with harsh environments in mind. At MADES, we boast of a team that is highly experienced in electronic manufacturing for defense as well as other industries. We are supported by various certifications including AQAP 2100, AS9100, IATF 16949, NADCAP 7120 Electronics and ISO9001.
Satellite Navigation Systems That Suit Your Needs
Defense systems require nothing short of high quality components. Whether you engage us from design stage, or just need our expertise in your in-house industrialization process, you can be sure that every design we touch is subjected to extensive tests to make sure it suits the demands of the field.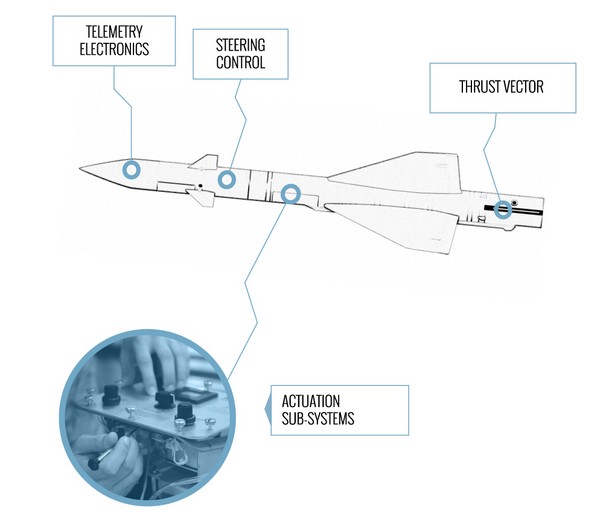 Accuracy and Reliability Essential for Systems
For tailor-made systems, our team is ready to spearhead a process that will result in a system that is ready for the toughest conditions. At every stage of the industrialization process, the navigation system will undergo tests on accuracy and functionality.
If any problem emerges, MADES engineering team swings into action to identify the problem and implement a lasting solution. You don't have to wait for an expert to arrive from a third party for any re-manufacturing or re-engineering requirement. We are able to save you the headache of having your project delayed.
No More Counterfeiting Headaches
Counterfeiting is a serious challenge in the electronic world, leading to numerous failures of systems. The EU Intellectual Property Office (EUIPO) reports that annual loss in tax revenues due to counterfeits are in the region of €15 billion. While normal businesses may encounter revenue loss, the repercussions in the military can be graver. OK, sometimes it is just a case of a procurement officer deciding to go for fake items. However, some counterfeiters are experts in the game and may still manage to deliver their goods successfully. No wonder even the US military has about 15% counterfeits in its replacement parts, despite there being several anti-counterfeit standards.
The supplier for the industrialization process of a satellite navigation system matters. Despite the procurement process being treacherous, you cannot overlook the importance of supplier verification. MADES is certified as a dealer in original electronic parts and components fit for the best satellite navigation systems. We prioritize compliance to standards, complete transparency, risk prevention and adherence to applicable test standards.
MADES, Making the Difference 
For ultimate greatness, you need to truly love your craft. That's what we believe at MADES. You will see that in our dedication to not only design and manufacture of satellite navigation systems, but also excellent customer service. We know that you have options for the industrialization process of your system. We embrace competition by offering bespoke solutions. The result is a streamlined project devoid of unnecessary delays. These advantages cut across all cadres of projects, whether large or small. Get in touch with MADES today and you no longer have to worry about the outcome of advanced electronics for your satellite navigation system project. For more about our contribution to the defense market globally, visit here.

[wpse_comments_template]